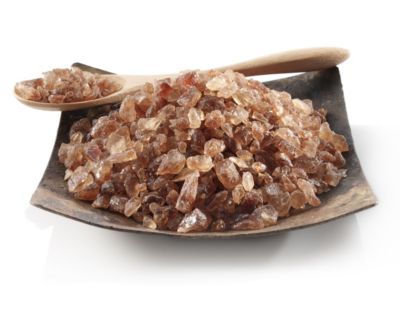 Sometimes you have a blend of tea, and it is good, but it just needs…. something!? Well I felt that way about one of my favorite blueberry teas, it was a little too tart for me. So I bought some of this sweetener from Teavana since I heard that it enhances the taste without changing the flavor.
It really did make all the difference in My Cup of Tea.
Teavana describes this tea accessory as:
These pure, unprocessed sugar crystals are the best way to help enhance the natural sweetness of your tea without changing the flavor. Just add them to the tea leaves as your tea steeps for the best flavor. Includes one pound of German Rock Cane Sugar.

Each teaspoon contains 25 calories.
I think you should try this if you feel you need a little bit sweeter of a tea, or if you are a sweet lover! It really has a smooth flavor, and does not take away from your original tea flavor. It does not overpower you, just the right amount of sweet.
"Sugar, ah honey honey
You are my candy girl
And you've got me wanting you."
---